Fostering a culture of innovation, 2011-17
Creative technology, strategy
with
Moving Brands
One of the things I appreciated most at Moving Brands was how highly the studio values experimentation. I was privileged to work on a number of R&D initiatives over the years—and more importantly to be part of the ongoing conversation about how best to incorporate learning and innovation into our ways of working.
It looked different at different times: sometimes we focused on side projects, sometimes we partnered with entrepreneurs, sometimes we sought new ways to add value to client work. My role also varied over the years. I led projects, offered technical support, and helped define the role and strategy of R&D within the studio. Below are a few examples of projects and approaches I worked on.
Hand Drawn, 2011. A mashup of typography with a hacked Kinect. Participants drew the shapes of letters in the air, which we used as the basis for a crowd-sourced font and 3D-printed letters.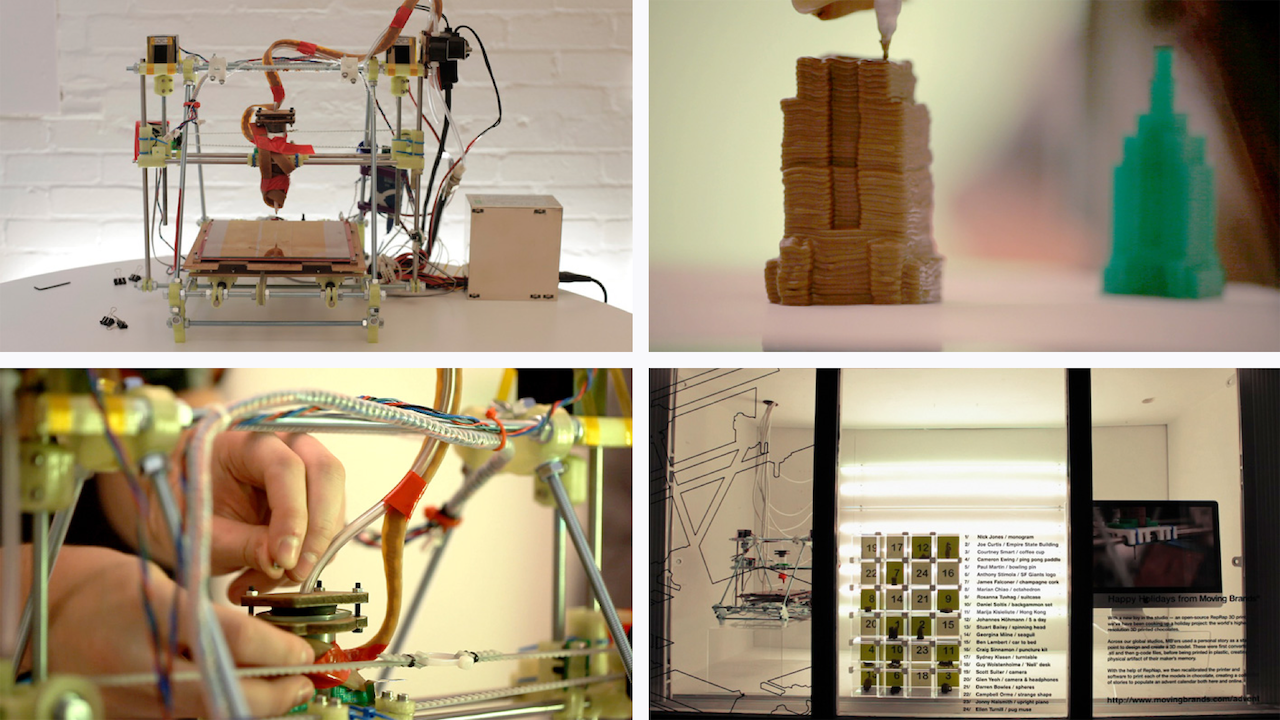 3D Advent, 2011. An excuse to bring an early desktop 3D printer into the studio. Everyone in the studio was was invited to design a model of something important to them, which we used to create an Advent calendar of 3D-printed chocolates.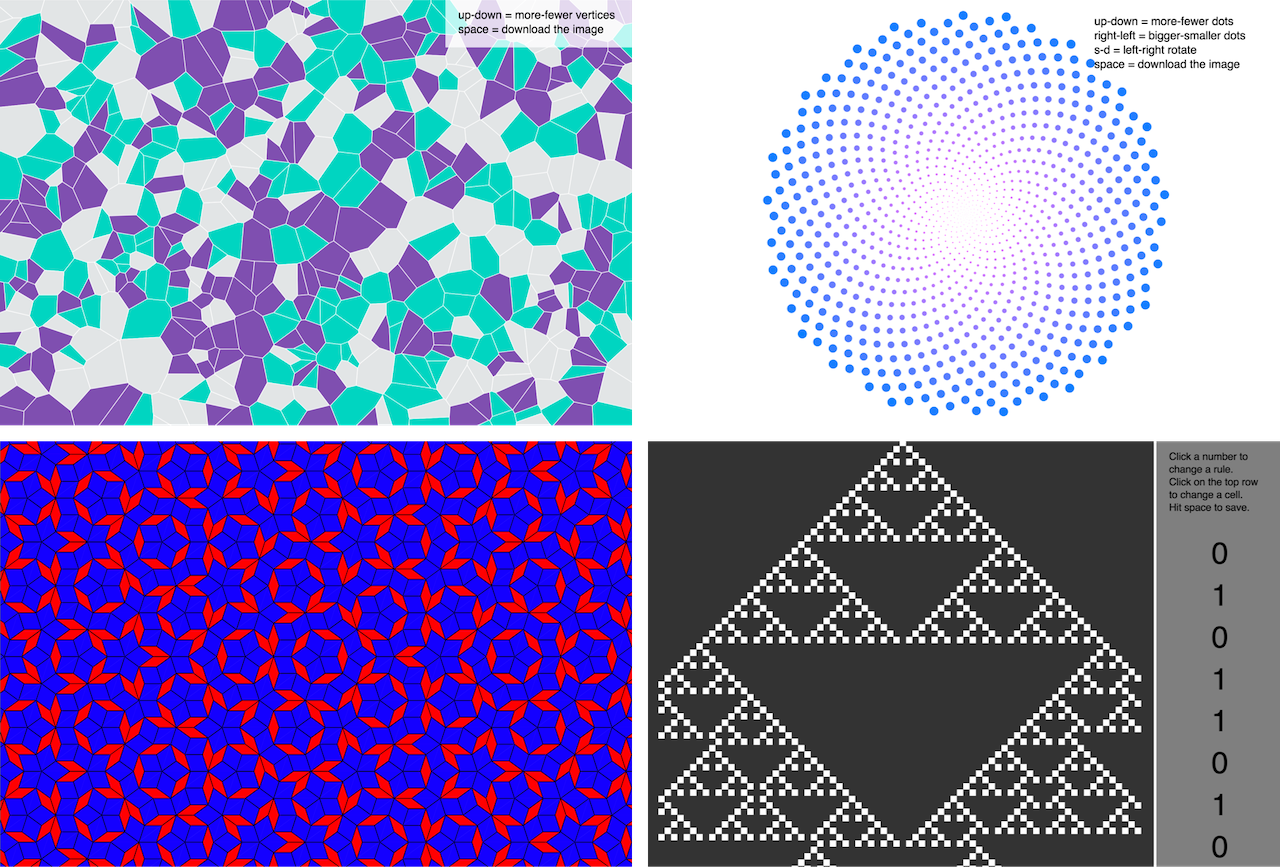 Pattern generators, 2016. Javascript scripts that generated patterns for a graphic design project. The designer could easily tweak patterns and save results in SVG, which connected easily with their existing workflow.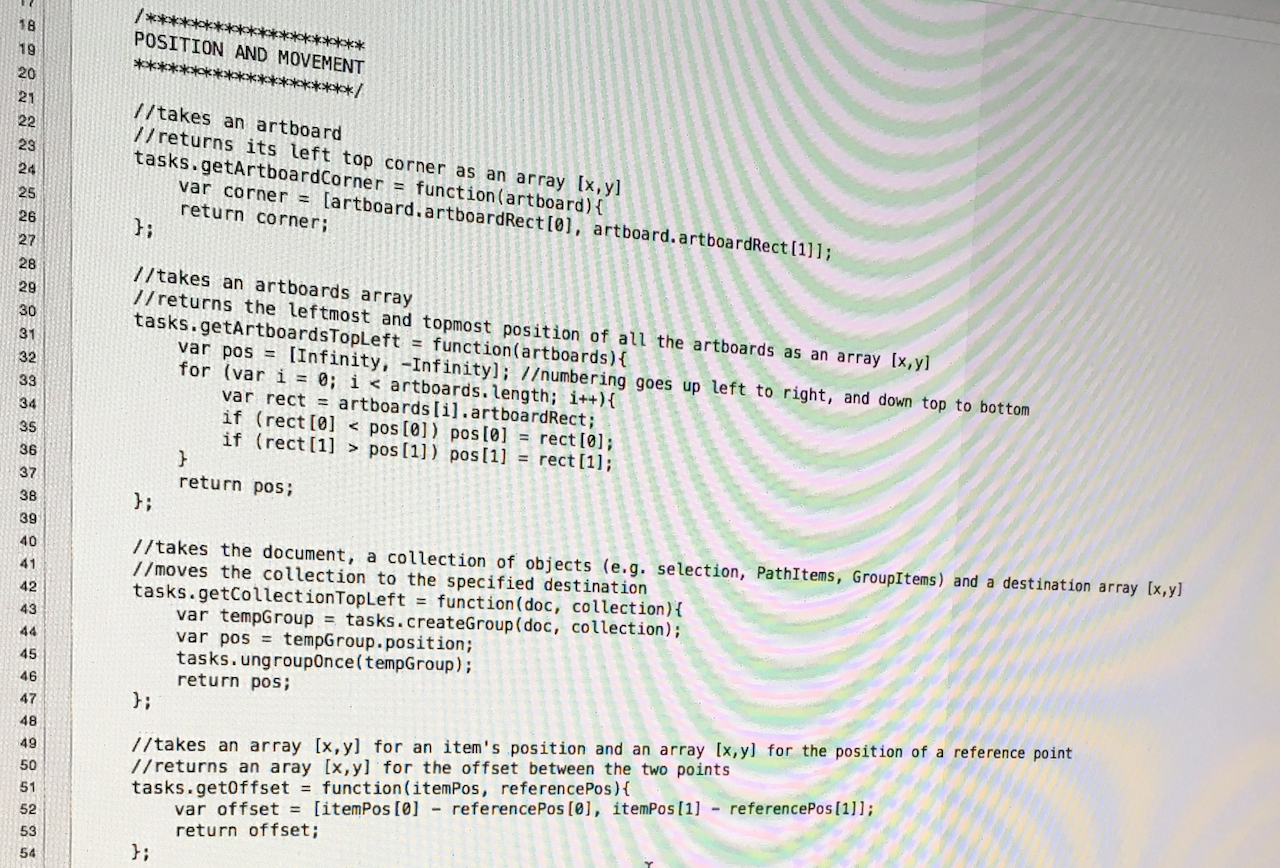 Automated icon production, 2015. Illustrator script that took a master image and output files at a range of sizes in RGB and CMYK. We were designing 60+product icons that would be used in a variety of contexts, and this dramatically reduced the time required for artworking.
Slide from
Cultivating the New
, a talk I gave at Designers and Geeks on our evolving approach to R&D.